Because at Collery we want to share with you our passion for champagne, our know-how and above all meet you, we have organized the villa into spaces dedicated to tasting, good times and sharing.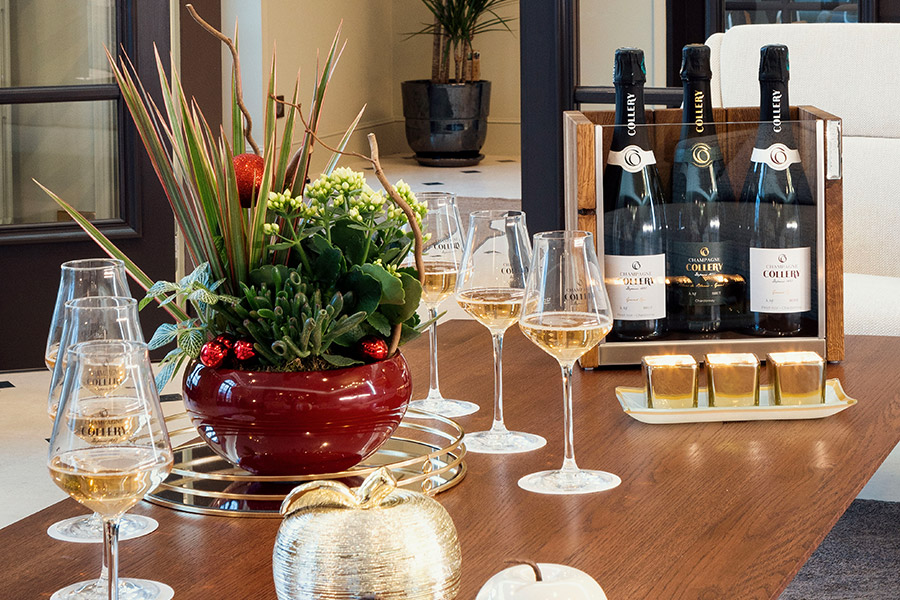 As a couple, with family, with a few friends, discover our champagnes, during a commentated tasting – With or without an appointment.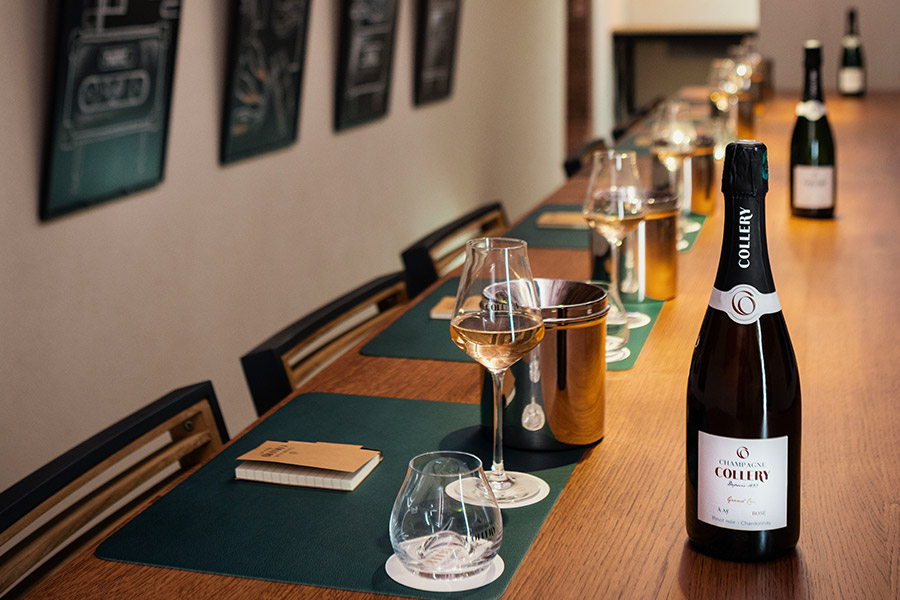 In a dedicated space for groups of 6 to 16 people, come and enjoy an educational experience around the secrets of champagne: blending of clear wines, ratafia, and more.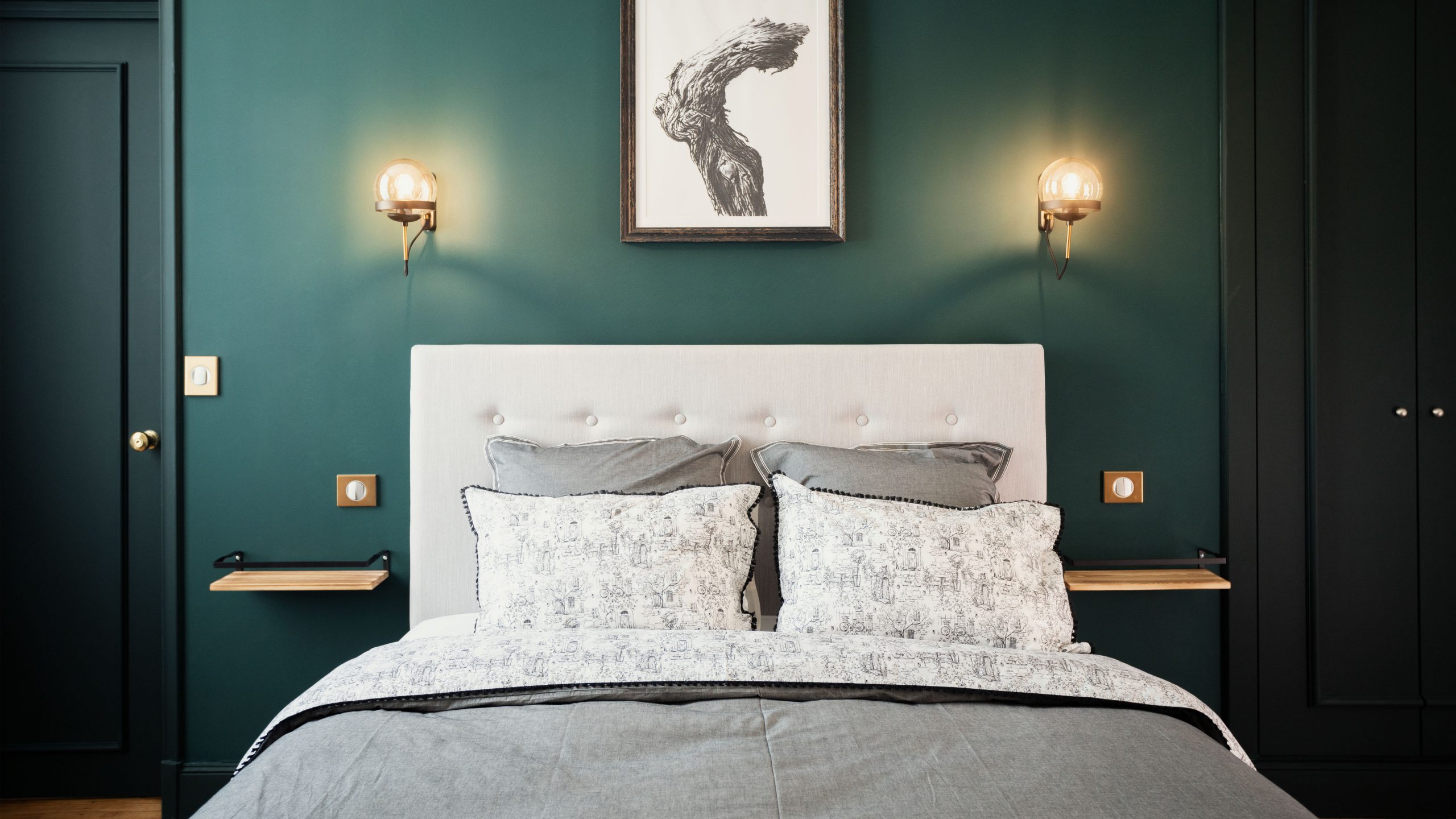 During your champagne visit, enjoy one of our 4 B&B guestrooms.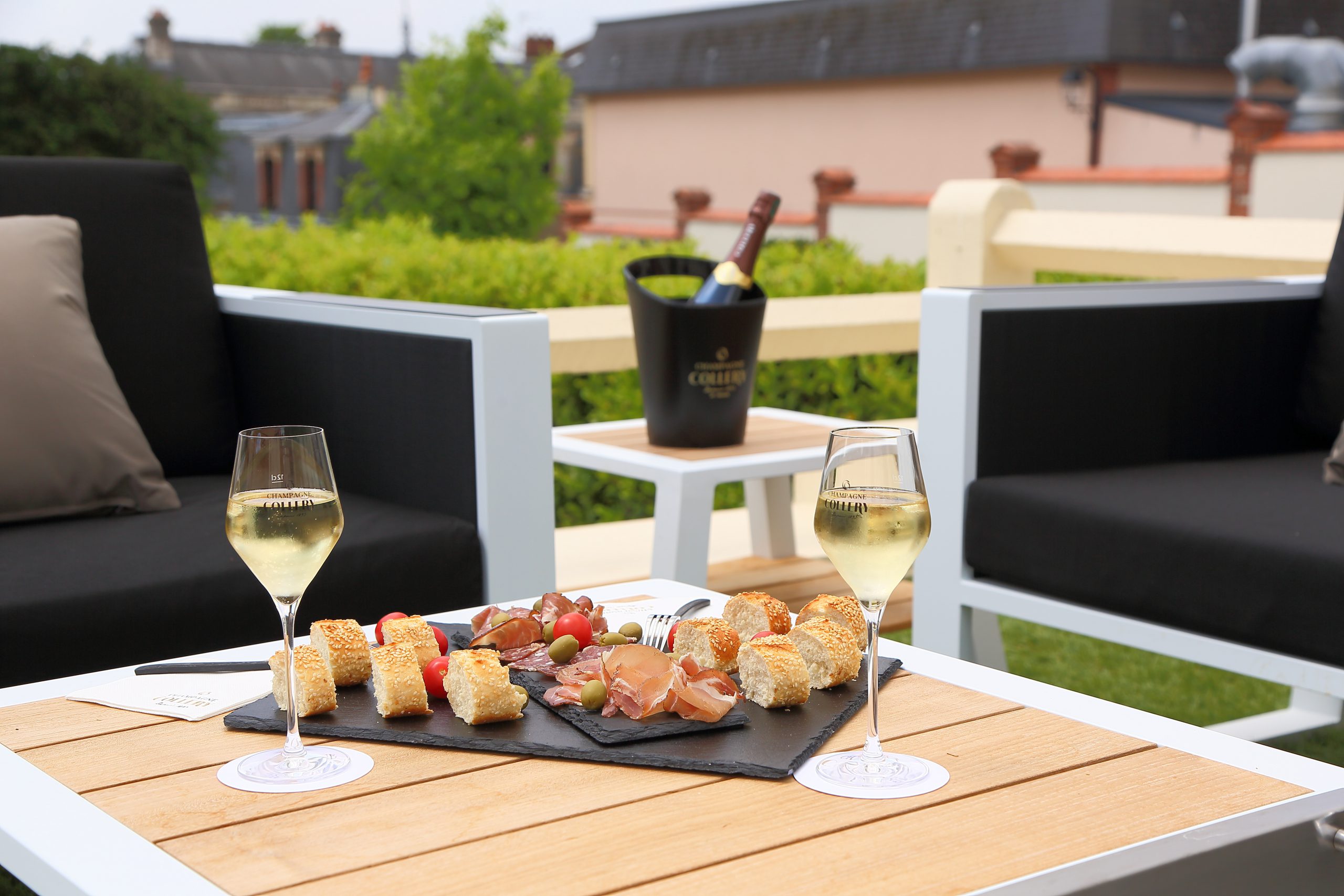 On sunny days, you will appreciate the intimacy of our terrace on a landscaped park enjoying a drink with friends.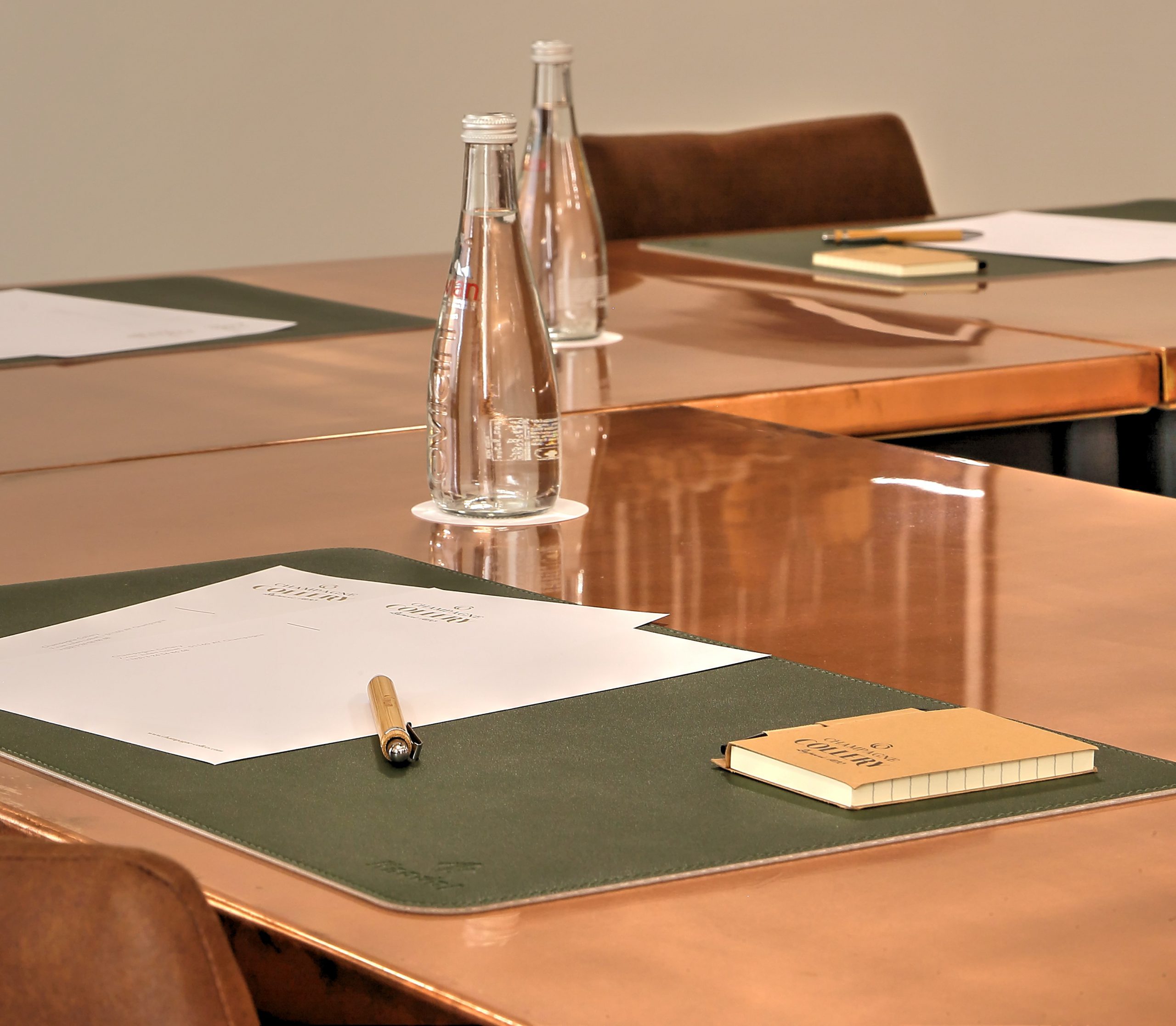 To be off-site and work a day, an afternoon, a few hours; we offer you a dedicated space – the Collery workshop – fully equipped and modular (projector, Wi-Fi, and more).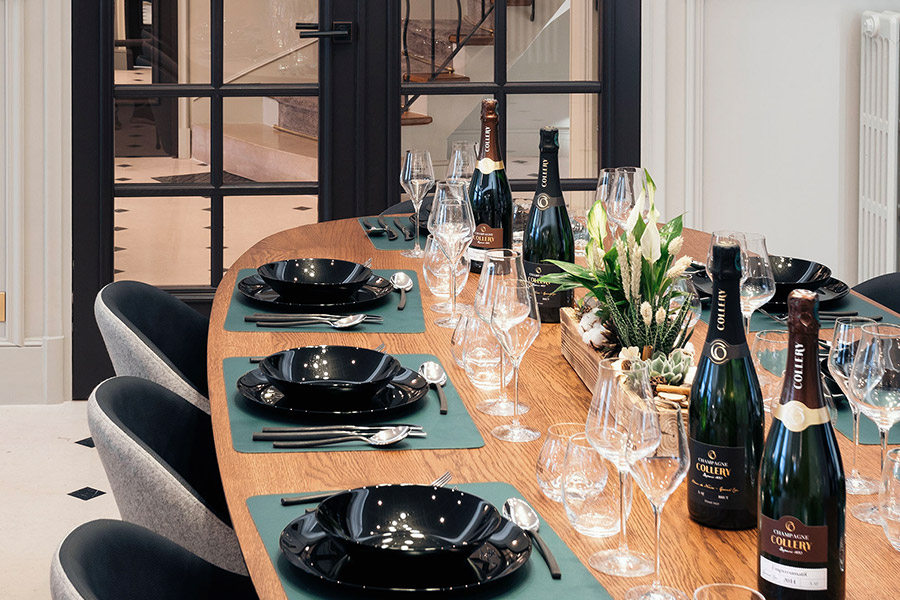 Opening October 2021
Once a month, we open our kitchen to a chef who prepares a unique, refined, and all-inclusive menu.